About us
2017 marks Quarter Midget USA's 18th year of involvement in quarter midget racing. We are a small family run business based out of Jackson, NJ. We believe we have the knowledge to assist you as we not only sell parts and service quarter midgets our two children race them on a weekly bases throughtout the Northeast. We have raced both dirt and asphalt, won local and national events. Our two children are both two time national champions. Quarter Midgets USA's history in the sport dates back even longer to 2001 when Rob and Donna Andersen started the business while racing with their two children. During this time the Andersen's helped us begin our quarter midget adventures with a local place to purchase our parts and of course provide us with the all important advice.
A little bit about us the current operators of Quarter Midgets USA. We started quarter midget racing with our daughter Madison 12 years ago and continue to race with our daughter Madison and now son Ryan. Prior to that we were involved with many local racing teams. As we got involved in the sport of quarter midget racing I knew we were automatically hooked and were in for the long haul. At the time we were mainly racing dirt quarter midgets with an occassional asphalt race here and there. We were running Stinger chassis at this time. I wanted to build our own chassis and oppurtunity to purchase Stinger chassis came along. When we did this we now started stocking parts in our trailer for our chassis customers. Through the help of the Andersen's and Quarter Midgets USA we were able to expand our inventory and become the parts vendor at our local tracks. Over time as the Andersen's two children aged out of quarter midgets and expressed their desire to sell the business. Our love for the sport and the wish to keep a local vendor of quarter midget supplies here in NJ, enticed us to purchase Quarter Midgets USA which the Andersens had also built into a nationwide business with their move to online sales. We both new this would be a big step for us as we both currently had full time jobs and knew that a quarter midget parts business alone would not support our family. To this day we both maintain our fulltime jobs as well as the parts business, a race team for our kids and a family life.Okay scratch the family life racing is our families life and I wouldnt have it any other way. Its tough doing it all and I know we have stumble along the way, but we all look towards 2018 as a fresh start. After feeling very run down and not happy with the direction the business was heading we have decided to reorganize the way we do things to better help our customers and our quarter midget family. Our daughter Madison and Son Ryan will now not only take a bigger role in running the racing team and taking some more of the load off my shoulders, but will also begin to assume more of the business related tasks. Where better to get information on quarter midgets then the drivers themselves. So we are hoping the addition of her help and the reorganization will help return Quarter Midgets USA to what I dreamed it would be a well known and friendly place for our quarter midget family to purchase their parts, get their repairs done and ask for all the advice they need.
Take a look around our online store. We are always adding new, high quality products and updating our store. We pride ourselves on only carrying genuine quarter midget parts. No imitations here!!! We offer quick nationwide UPS and USPS shipping to get your products to you when you need them. If you are local, please feel free to stop by our store located in Jackson, NJ. You can find our vending trailer on Sundays at GSQMRC in Wall, NJ. As well as many local big events. During the fall and winter months, we attend the Ohio Indoor series. We also attend national events nationwide. We have many years of experience racing and particulary racing quarter midgets, Including national championship wins with our house team. Also checkout our FAQ for more information.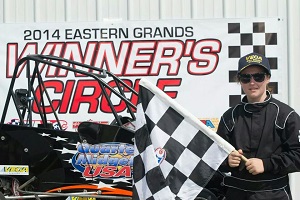 Home of two time National Champion Madison Boyd!
Services We Provide
* All types of quarter midget repair and service
* Chassis set up and scaling
* Shock repair
* Custom fabrication
* Novice programs
* Car evaluations
Send us an email or gives us a call see if we can help you with your quarter midget needs.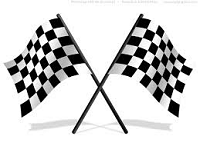 Team QMUSA Drivers:




Ryan Boyd #5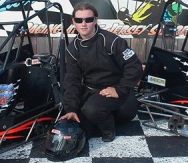 Madison Boyd #15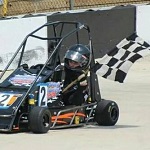 .