Welcome to Quarter Midgets USA
Our online store has everything you need from genuine replacement parts from many of the top chassis builders. We also carry many components and accessories for your racing needs, everything from drivers safety gear to the smallest nut and bolt.If you dont see something in our online store you may need please call or email us and we will be happy to find it for you. We also provide many other quarter midget services. Please contact us if there is a product you can not locate on our site. We may still carry the item it just may have not found its way online as of yet. Also if the products is important to you its important enough to us to add to our online store.

Attention QMA Racers: Due to recent rule changes by QMA as of May1st 2014 all fuel lines must have a fire resistant sleeve and plastic fuel filters are no longer legal. We are currently working on getting these products added to our webpage. Follow this link for more details. QMA Fuel line update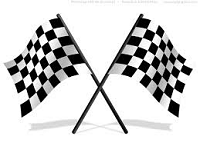 Latest store news
---
---
02-28-14
---
We added several new products including the QMA required Fuel Sleeve required by May 1st 2014. Also we add an economy metal fuel filter and a new aluminum #4 AN inline filter from Earls. We will be adding another aluminum 1/4 fuel filter when they arrive. check out the Simpson Legend 2 youth suits that we recently added.
---
02-17-14
---
Great job by the QMUSA team at Motoramain Harrisburg PA this weekend 5 out of 6 cars in the A mains. Awesome job guys!
---
02-10-14
---
The Quarter Midgets USA team will be heading to the Motorama race in Harrisburg this weekend. However we will not be there as a vendor. Ed Pensyl and his staff put there heart and soul into this event and therfore deserve your patronage at their trailer as a thank you for all their hardwork. If any of our customer need us to bring anything for you please let us know.
---
01-27-14
---
If you didnt get a chance to see the new Bullrider at Motorsports 2014 check out the photos on the photo page. Ready for a new car either give Bullrider Race Cars a call or we can help you out at Quarter midget USA.
---
01-26-14
---
We are back had a blast at the Chili bowl! Business is picking up as we prepare for some local indoor shows. Such as the battle of Trenton on Feb 9th. Checkout aarn.com for details. Also Motorama in Harrisburg, PA the following weekend. Check it out at motoramaevents.com. Things have also been picking up in the shop with chassis repairs and updates. Get them in to beat the last minute rush.
Welcome to the new Quarter Midgets USA store. This newer modern store has been in the planning stages to allow our customers a better shopping experience. However due to a recent issue with our old store we were forced ahead of schedule and start using the new store before it was complete. Many of our products and categories you were familiar with on the site are still being added.This will take some time to complete. In the mean time if you cant find what your looking for online please call us at 732.684.5698 to place your order over the phone.