Welcome to Quarter Midgets USA
Our online store has everything you need from genuine replacement parts from many of the top chassis builders. We also carry many components and accessories for your racing needs, everything from drivers safety gear to the smallest nut and bolt. If you don't see something in our online store you may need please call or email us and we will be happy to find it for you. We also provide many other quarter midget services. Please contact us if there is a product you can not locate on our site. We may still carry the item it just may have not found its way online as of yet. Also if the products is important to you its important enough to us to add to our online store.
**** We are in the process of upgrading our phone system our new main number is 848-222-4249****
Check out our closeout section 6x9 1/2 x 4 Douglas Wheels on sale
while supplies last.

Congratulations! To Quarter Midgets USA Driver Madison Boyd on your 2 Eastern Grands Championships in Hvy Honda and Hvy 160. Thanks to our Partners Bullrider Race Cars, Lederer Motors, Afco Shocks, Vega Tires, MG Tires and Vank wheels. All these fine products got us to victory lane and are available in our online Store.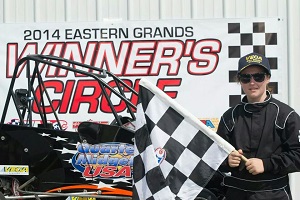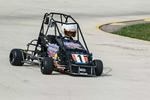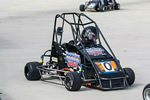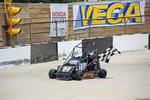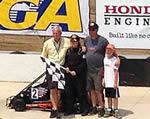 Latest store news
08-22-14
---
Quarter Midgets USA team will be at the Tri-state races at Oaklane and DQMRC this weekend
---
07/21/14
---
We are here at the 2014 Eastern Grand's! Please stop by visit us Good Luck to all the Racer's and Families. We look forward to meeting you all and having a fun enjoyable week with our quarter midget family.
---
05-20-14
---
We will be at DQMRC this weekend for the Region 2 Asphalt states race.

---
02-28-14
---
We added several new products including the QMA required Fuel Sleeve required by May 1st 2014. Also we add an economy metal fuel filter and a new aluminum #4 AN inline filter from Earls. We will be adding another aluminum 1/4 fuel filter when they arrive. check out the Simpson Legend 2 youth suits that we recently added.
---