Welcome to Quarter Midgets USA
Our online store has everything you need from genuine replacement parts from many of the top chassis builders. We also carry many components and accessories for your racing needs, everything from drivers safety gear to the smallest nut and bolt. If you don't see something in our online store you may need please call or email us and we will be happy to find it for you. We also provide many other quarter midget services. Please contact us if there is a product you can not locate on our site. We may still carry the item it just may have not found its way online as of yet. Also if the products is important to you its important enough to us to add to our online store.
Please Note:


We are away this week 7-21 to 7-27 attending the Eastern Grand's. So we will not have reg. shipping during this time period. If we can accommodate your needs from our trailer we will make every effort to do so. If you place an order during this time period Gwen will contact you and advise if we will be able to ship prior to the 28th. Sorry for the inconvenience but we are racers too.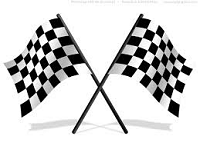 Latest store news
---
07/21/14
---
We are here at the 2014 Eastern Grand's! Please stop by visit us Good Luck to all the Racer's and Families. We look forward to meeting you all and having a fun enjoyable week with our quarter midget family.
---
05-20-14
---
We will be at DQMRC this weekend for the Region 2 Asphalt states race.

---
02-28-14
---
We added several new products including the QMA required Fuel Sleeve required by May 1st 2014. Also we add an economy metal fuel filter and a new aluminum #4 AN inline filter from Earls. We will be adding another aluminum 1/4 fuel filter when they arrive. check out the Simpson Legend 2 youth suits that we recently added.
---