Welcome to Quarter Midgets USA
Our online store has everything you need from genuine replacement parts from many of the top chassis builders. We also carry many components and accessories for your racing needs, everything from drivers safety gear to the smallest nut and bolt. If you don't see something in our online store you may need please call or email us and we will be happy to find it for you. We also provide many other quarter midget services. Please contact us if there is a product you can not locate on our site. We may still carry the item it just may have not found its way online as of yet. Also if the products is important to you, it's important enough to us to add to our online store!
Sale Extended till Christmas Eve! Its like getting Free Shipping and More! Buy now and Save! A new helmet would look great under the tree!
Gift Certificates make great gifts for that racer on your list!
Click on the link:
10% added to final value at processing! Example purchase a 100.00 Gift Certificate we will add $10.00 to the card at processing!
Click here for most recent sales flyer
Check out our Ebay Store where we have many of our clearance products as well as some new and used parts at Quarter Midgets USA on Ebay
**** We are in the process of upgrading our phone system. Our new main number is 848-222-4249****
Looking to get some track time during the winter? Especially just before the season opens? Here's a great opportunity Motorama 2015 in Harrisburg, PA. All kinds of racing from Quarter Midgets to Motocross to Kart racing including performance vendors and a even a big car show! Something to do for the whole family! Sign ups are now open just click the link above.
Checkout our all new Victory Lane Photo Page were you can submit your winning moments.

Congratulations to Quarter Midgets USA Driver Madison Boyd on her 2 Eastern Grands Championships in Hvy Honda and Hvy 160. Thanks to our partners: Bullrider Race Cars, Lederer Motors, Afco Shocks, Vega Tires, MG Tires and Van K wheels. All these fine products got us to victory lane and are available in our online store.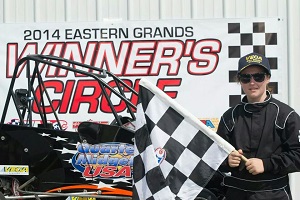 LATEST STORE NEWS!
12-1-14
Christmas is right around the corner! It can be difficult to find your racer or handler the perfect gift. We offer gift certificates in any denomination. Now is a great time to start shopping for new safety gear! We offer many different brands of safety gear. If there is something you have in mind and don't see it on our website please contact us and we will do our best to get it for you. Check back often for special deals and tips!! Like us on facebook for specials as well!!
11-26-14
We are getting ready for our specials which start on THANKSGIVING DAY at 9AM. Take advantage of all the great sales. Now is a great time to stock up on all the parts and accessories you will need for the racing season. Looking for that perfect gift? We have gift certificates available for that hard to shop for racer. You won't find any copies or imitation products here! Don't forget to like us on facebook and follow us on instagram and twitter!
11-13-14
we are starting to put some new packages together of relatated items please keep checking back as they make great holiday gifts!
10-28-14
As the season winds down its time to think about freshening your car up for next year. Drop your car of at our shop and we will vissually inspect your car and make reccomendations on parts that may need repair or replacement. Before any repairs are done we will provide you with a detailed report.
10-28-14
Lots of new items added to the store from Joes Racing Products and Allstar performance products!
10-27-14
We have removed the email only option in the payment section of the shopping cart. As a reminder payment can be made securely through paypal. No paypal account is required to pay with the credit cards listed below. You may also sign on with your paypal account and make payment directly with paypal.
10-22-14
New store number put in service today call us at 848-222-4249
---